Colour & Form
21 May 2021
Return to all
Heirloom's colour collection presents a thoughtfully and carefully selected range of fashion bathroom products to provide inspirational options for the bathroom.
Heirloom colour collections presents our product portfolio in seven colour palettes with complementary ranges of bathroom accessories, towel warmers, taps, Showers, basins, and toilets. The Heirloom portfolio will complement and enhance any design or colour palette. This allows you to easily and confidently choose products that will work together. Products that offer complementary form and finish which are basic elements for realising great interior design.
Brushed Nickel - Silky & Luxurious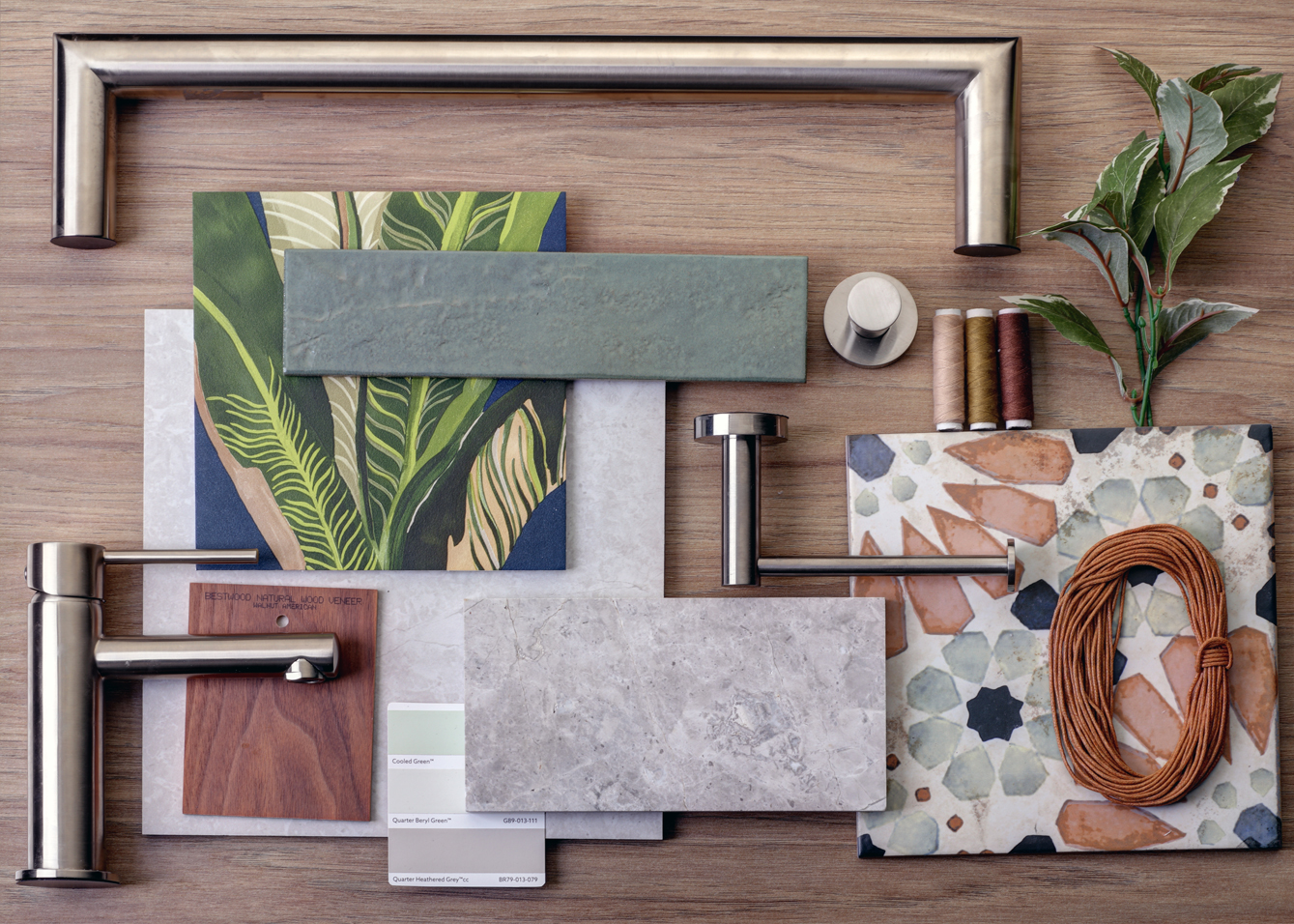 The silky luxurious finish of brushed nickel for a softer and warmer look than the sharper reflective finish of chrome. The lightly brushed finish and warmer toning makes brushed nickel a very versatile finish - Create a harmonious style when paired with a palette of lighter pastel or slightly muddy colours.
A warm natural setting with muted earthy greens and yellows or a crisp and fresh look when paired with very light colours such as whites and creams and light woodgrain surfaces.
Discover the silky luxury of the Heirloom brushed nickel collection.
Gunmetal - Sophisticated, Warm, Earthy Tones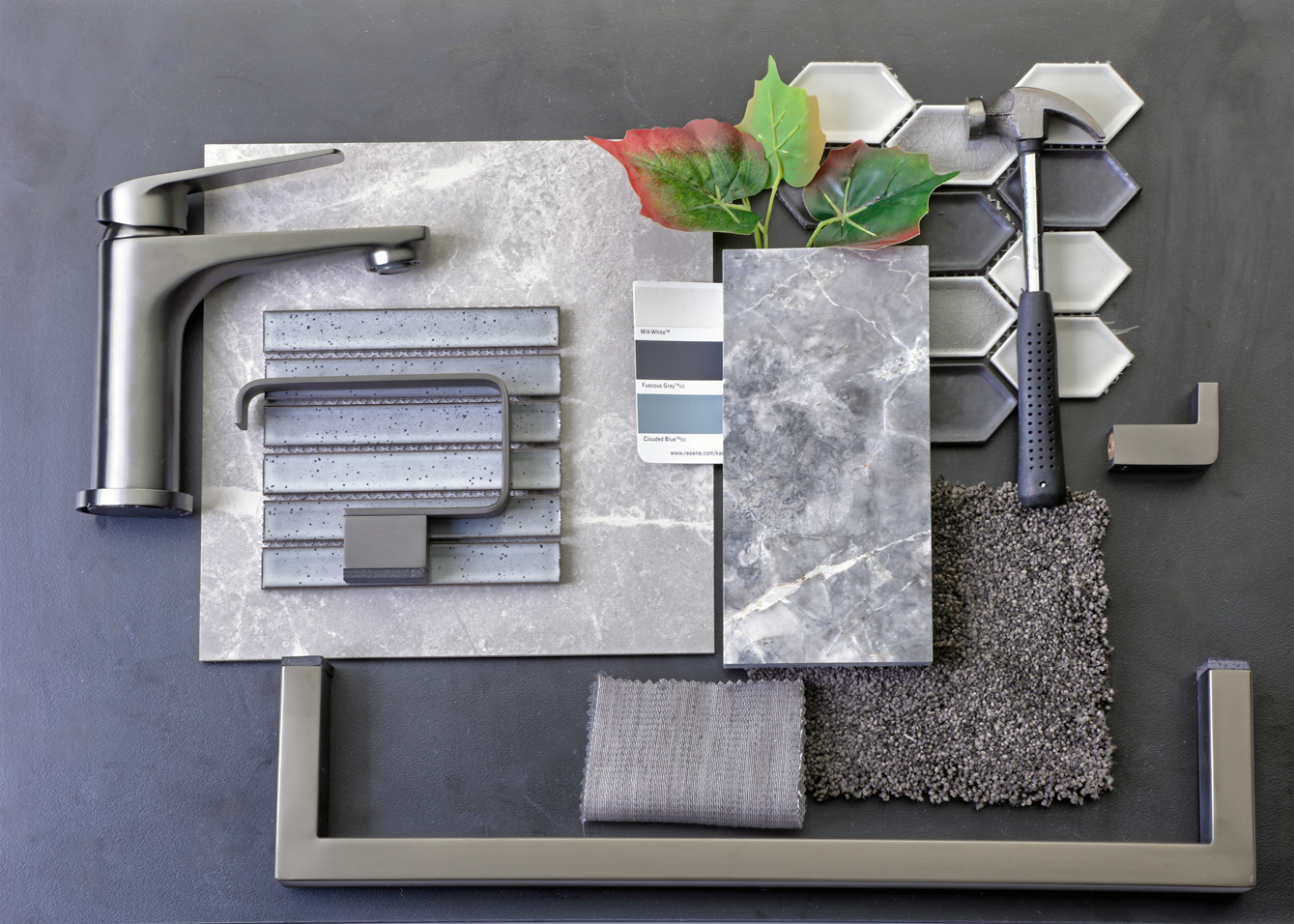 Gunmetal can either stand out as the hero or blend in for a more subtle effect. Gunmetal is extremely versatile. Gunmetal will stand out with a fresh natural palette of whites, creams, sandy colours and browns. Equally it will integrate into a more dramatic and sophisticated style when paired with browns, blacks, and charcoals, and natural textures. Showcase gunmetal products as a muted highlight choosing from a palette of lighter or mid-tone colours.
Discover the muted elegance of the Heirloom gunmetal collection.
Black - The ultimate in sophistication & elegance
A strong colour providing a dramatic and contrasting anchor point when paired with white or lighter colours and lighter coloured woodgrains, natural stone, and tile textures.
Alternatively, match black with a mix of textures, muted colours, and highlights from metallic finishes such as brass or copper for a more confident modern statement.
Add drama and impact with Heirloom's black collection
Brushed Brass - Rich & Luxurious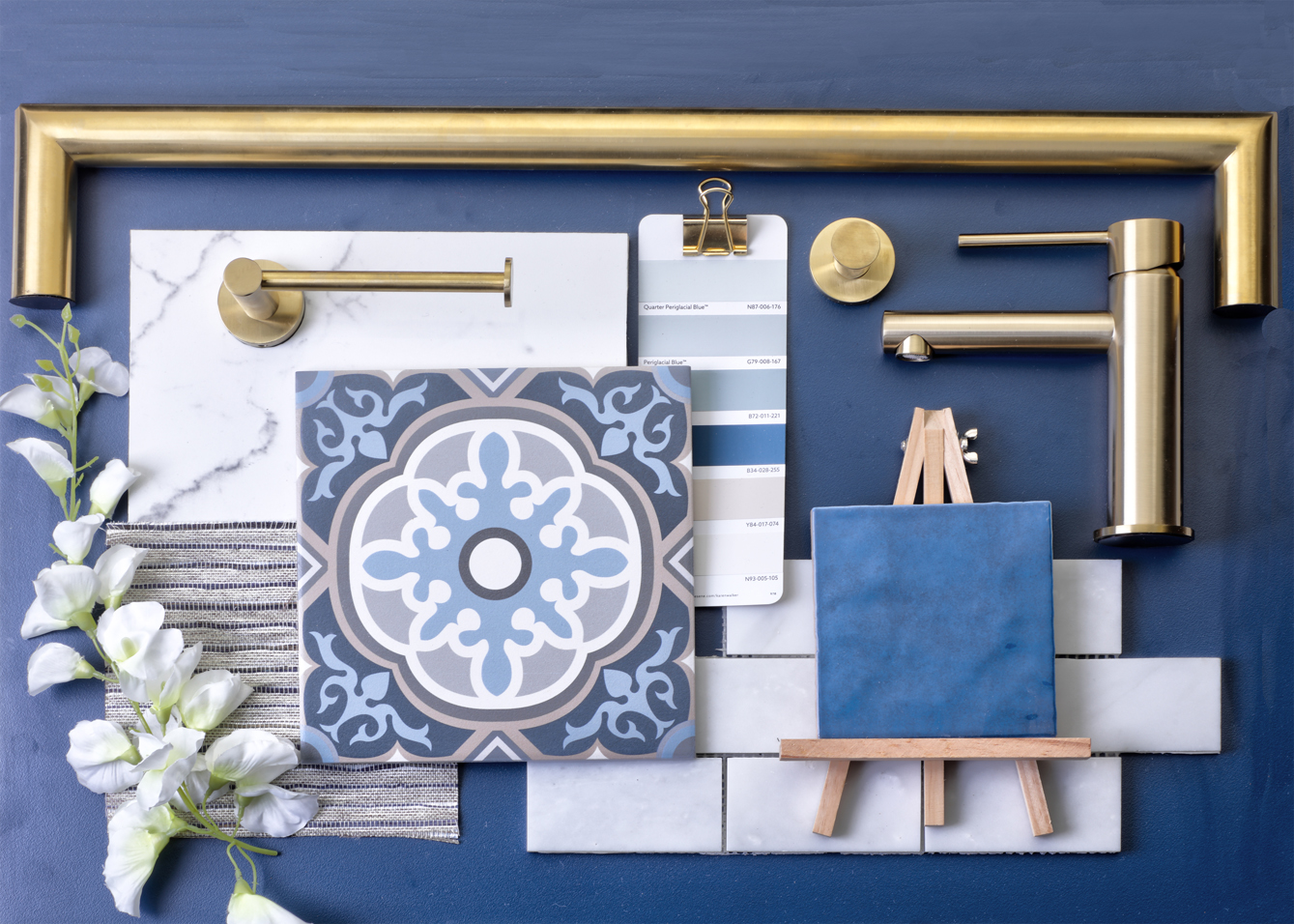 Heirloom's brushed brass finish offers the warmth of a lighter brass gold and with a slightly brushed finish - a softer more muted appearance. The warmth of Heirloom's brushed brass finish suits a wide range of décor styles.
A rich and luxurious centre piece against deeper through to mid tome colours. For a more contemporary setting, partner with light colours including whites and off whites and lighter woodgrains.
Find rich and elegant luxury with Heirloom's brushed brass collection
Matt White - Reimagine & Rediscover White

White is a multi faceted colour offering a wide range of décor styles either to reduce the emphasis on items so they blend into lighter coloured walls through to offering a dramatic centre piece contrasting with stronger and more colourful backgrounds, The versatility of white. Elegant simplicity when partnered with whites, creams, and Scandinavian woodgrains.
A peaceful style when paired with soft fresh mid tone colours or with natural tones. Drama when used as a focal point contrasting with darker and bolder hues.
Find new inspiration with Heirloom's white collection
Brushed - Focus on Form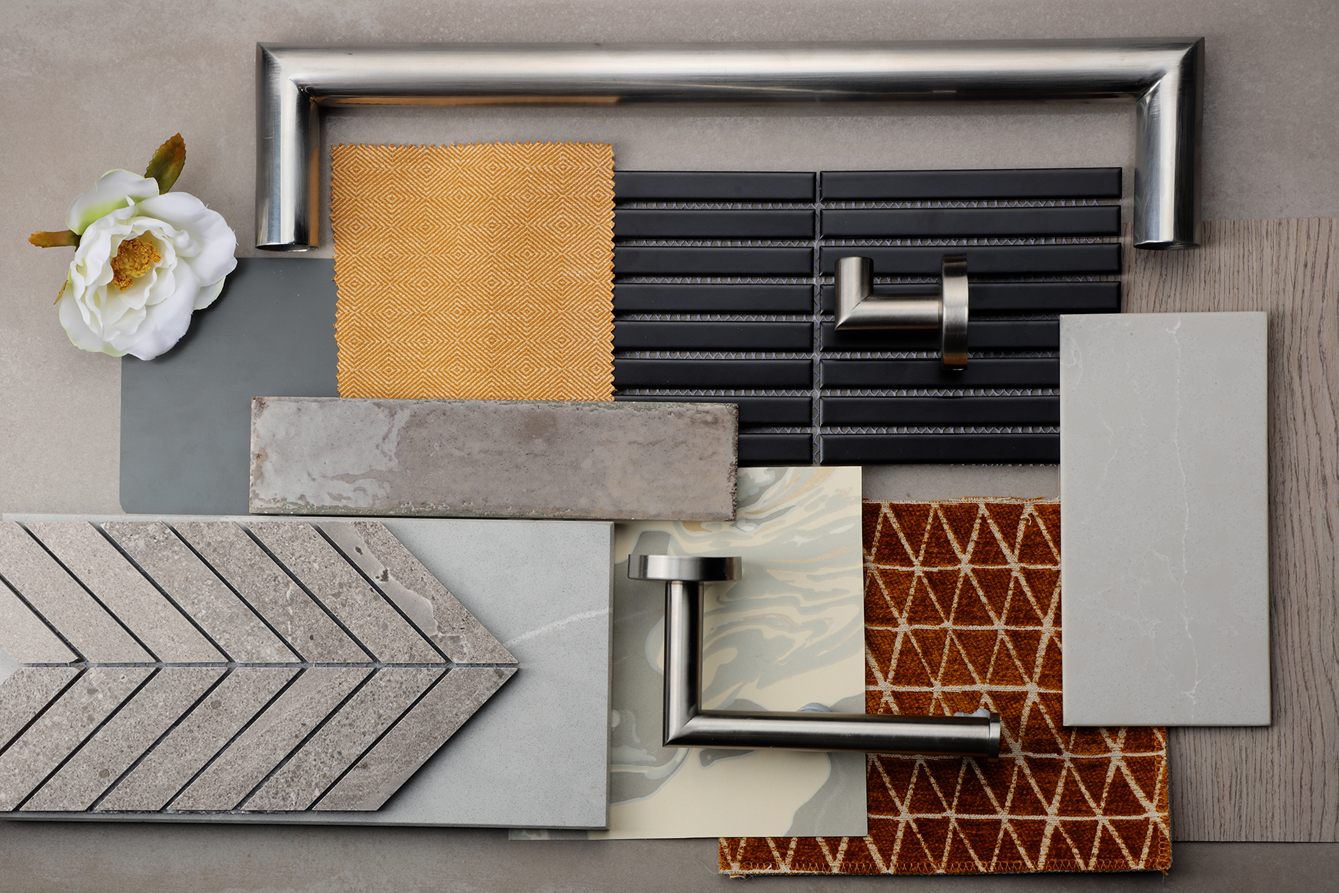 A brushed stainless steel finish is more muted and simpler than chrome and accentuates the products form allowing each piece to be a more defined part of the overall style. Its softer silky sheen offers a more subtle finish for a more elegant style.
Discover the versatility of Heirloom's brushed collection.
Chrome - Clean, Modern, Reliable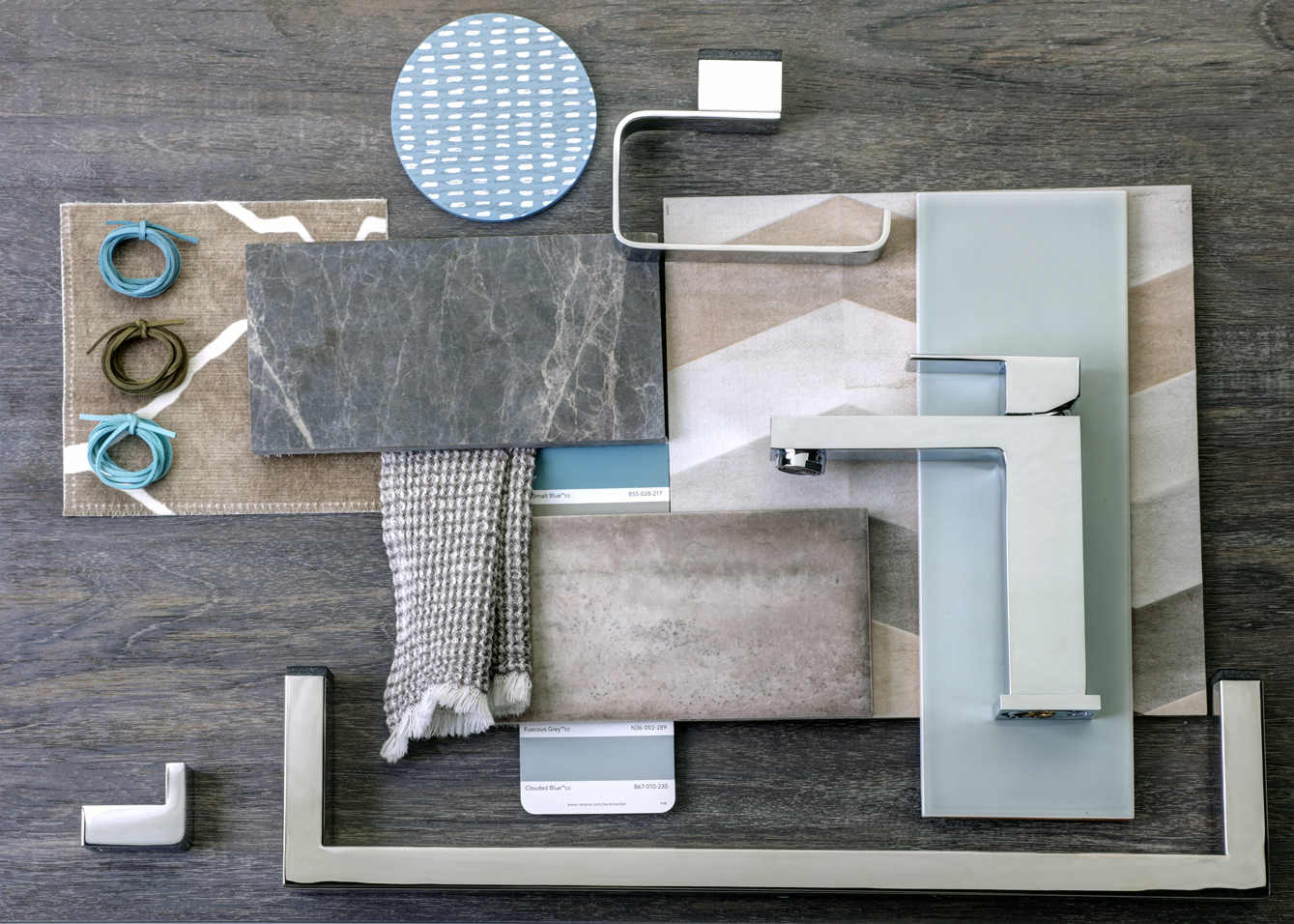 Sometimes you just can't beat the classics. Classic chrome (or high polished stainless steel) is the most versatile of all finishes. Chromes bright lustre gives it a sharp, clean and crisp look. Its reflective surface will echo other colours in the bathroom so that while keeping its sharpness of form, it will also blend in, no matter the décor.
Add the freshness and strength of form from Heirloom's chrome (and polished stainless steel) collection