Strata Single Rail Towel Warmers
12 March 2019
Return to all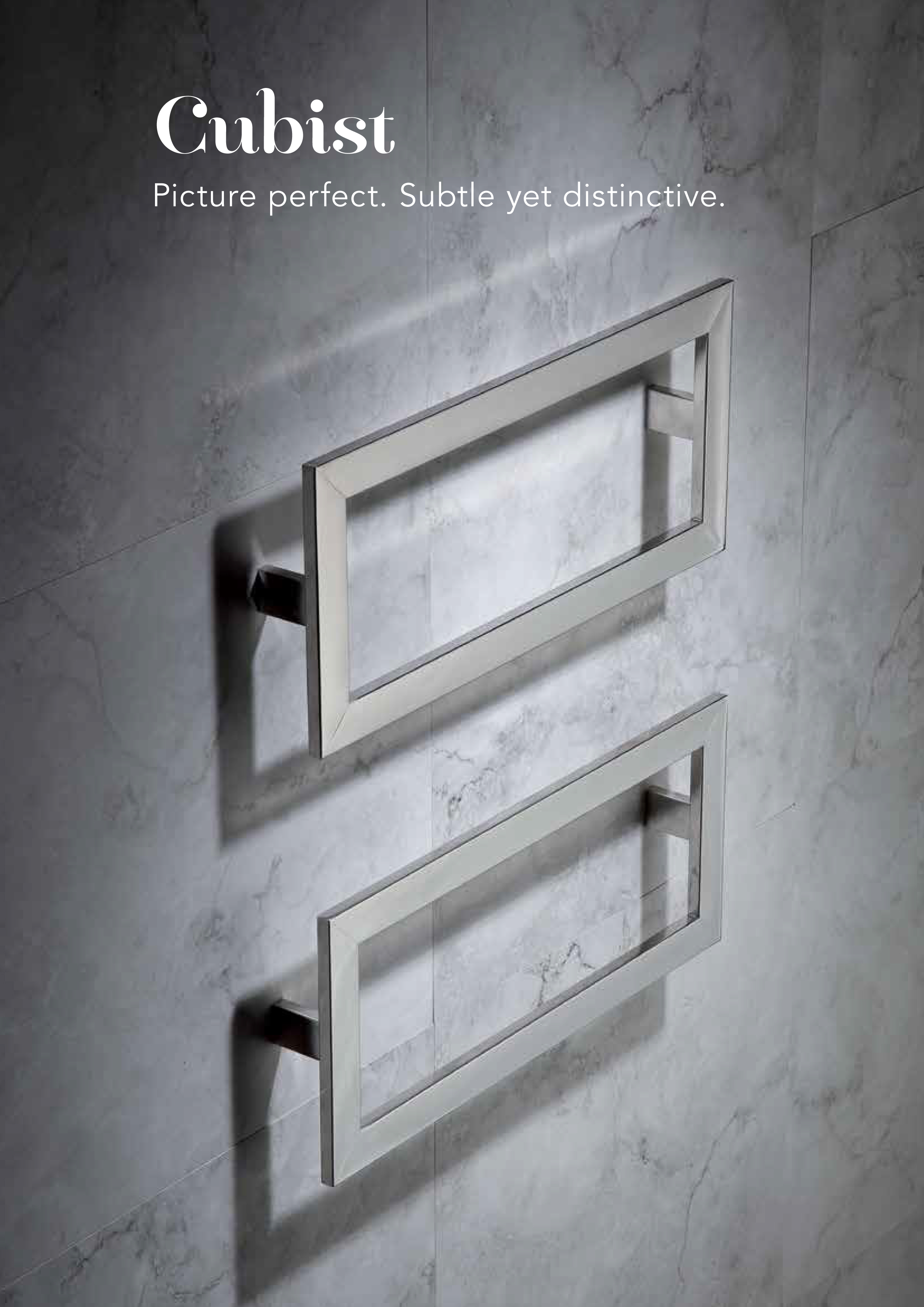 Freedom of design
Free of a frame, individual Strata towel rails draw attention to the actual rails which look as if they are floating on the wall and give a more horizontal and linear relationship with the rest of the bathroom. They therefore look more integrated into the overall bathroom design.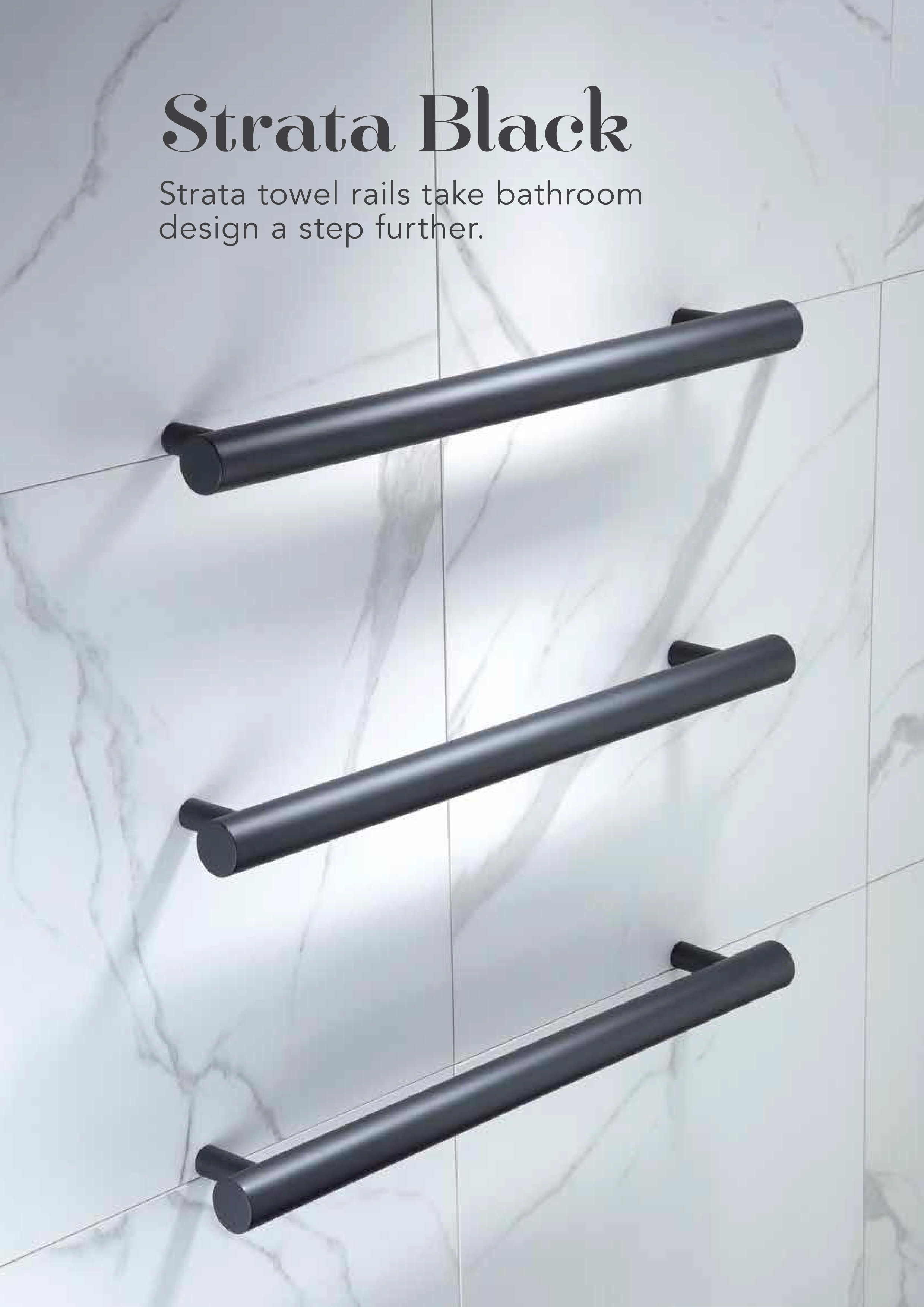 Freedom of style
Individual rails offer freedom such as the number of rails and position in relation to each other. They can be at varying heights, positioned as a ladder or staggered.
And Strata also offers a comprehensive range of styles - round and square, up-to-the-minute on trend linear and tubular designs. To increase your design options thay also come in a range of finishes including, polished, brushed, black, and gunmetal. Strata rails also come in various lengths.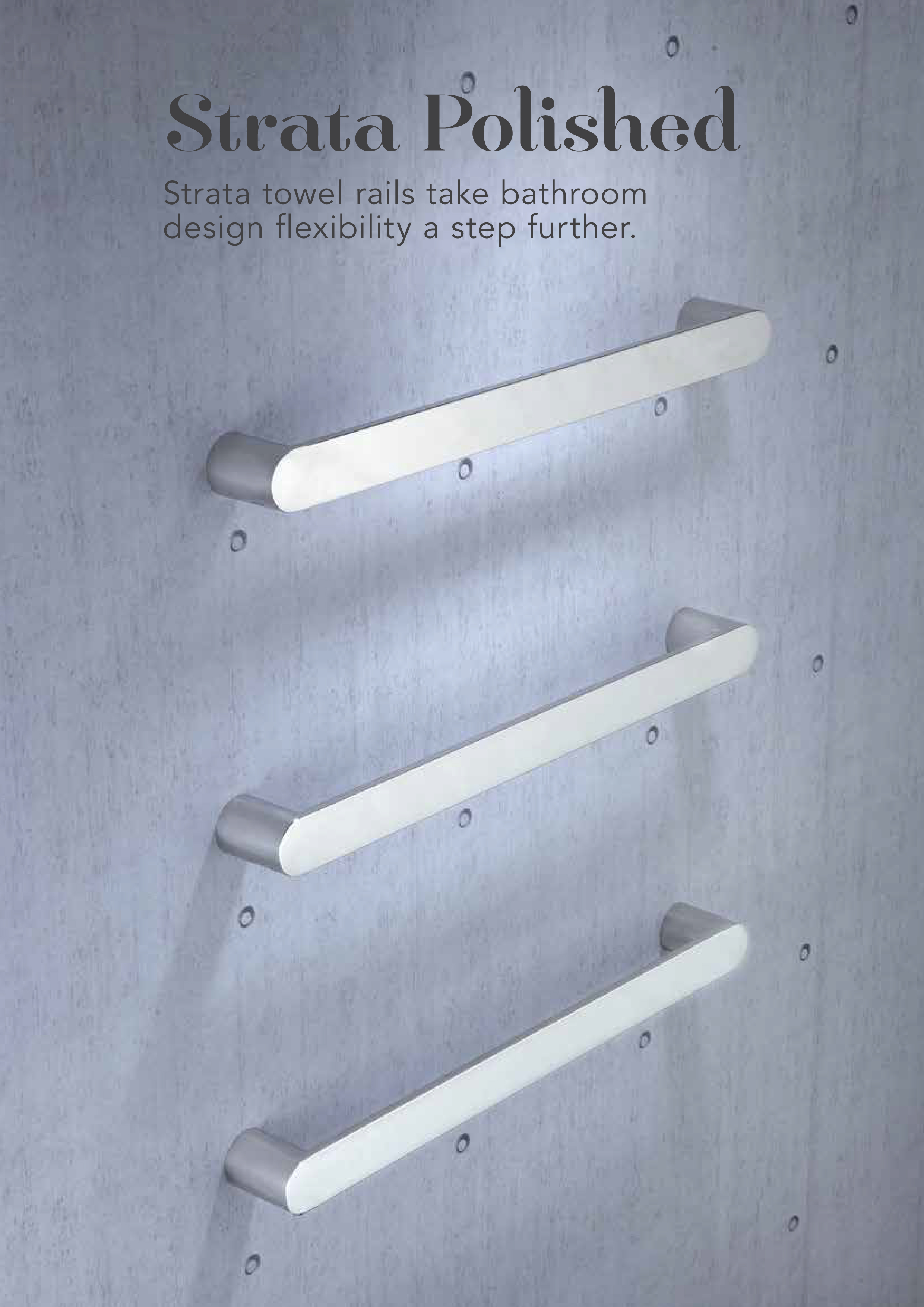 Freedom of installation
Strata towel rails are both 12 volt and IP47 (in most cases) rated for increased installation flexibility, and they use only the unique purpose built Heirloom Strata transformer.
Strata. Outstanding design solutions for any bathroom.