Decor Hanging Shower Seat
SSFH370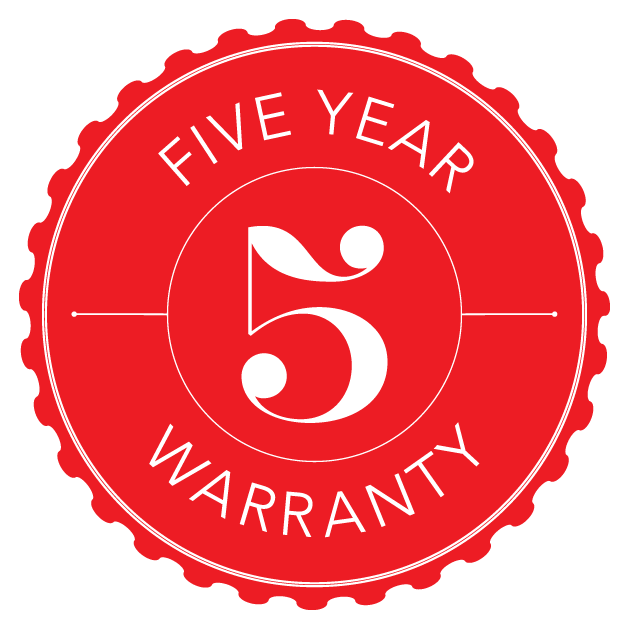 The need for functionality does not preclude style. Heirloom's Décor range is designed to be functional and provide additional balance support where required in the shower or bathroom but just as importantly they also have an elegant design that will not compromise the style of your bathroom.
A versatile, high quality shower seat offering the ultimate in versatility when a dedicated shower seat is not required. The seat can hang from a suitable grab rail (refer to GRDR510 or Heirloom Sentinel Care 32mm grab rails). The seat can fold up when not in use or be removed from the shower area by simply lifting it from the supporting grab rail.
This high-quality polypropylene fold up shower seat and back has an elegant and contoured streamlined shape for a very stylish design. This ergonomic surface has a leather texture providing more comfort. The seat is supported by high quality hinges and tips up to be out of the way when in position but not in use. The back rest has 100mm height adjustment.
The supporting grabrail can be positioned to ensure that the seat is a convenient distance from the floor. Further adjustment is possible with the seats rear brackets which offer three different fixing locations with up to 100mm adjustment. Refer to line drawing
The supporting grabrail requires a load bearing substrate that is suitable for purpose. It is also important to ensure that the wall will take pressure from the back to wall supports at seat level (taking account of the 100mm height adjustment that is possible in the hanging brackets)
Dimensions
Depth 500mm, Height 490mm, Width 370mm,
Quick View Line Drawing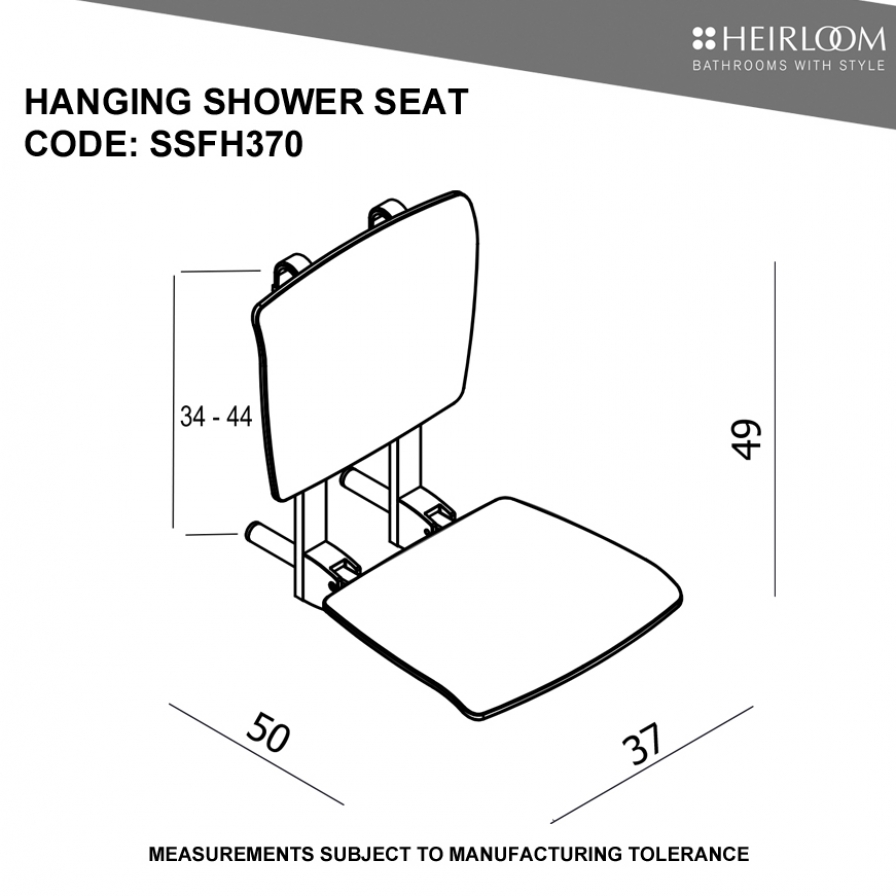 ---
$978.08
incl GST